WHAT IS HAPPENING?
Armenians are under attack by Azerbaijan (a neighboring country) and there is a danger of ethnic cleansing of Armenians from their ancestral homeland.

In 1994, Armenia and Azerbaijan signed a ceasefire to settle territory claims. But on September 27th, Azerbaijan broke the ceasefire and attacked cities in Artsakh, claiming that Armenians provoked these attacks, however, Armenia has been peaceful from the start.

Evidence shows that these attacks on Artsakh (which is a region populated and controlled by Armenians) have been planned by Azerbaijan, alongside Turkey, for a long time before the attacks took place.

Azerbaijan encourages hatred for Armenia and its citizens.

In 1915, Turkey committed a mass genocide on Armenia, killing approximately 1.5 million Armenians. They've denied this until recently, and have confessed to the genocide. They now want to "finish the job", and have partnered with Azerbaijan to take down Armenia.

In 2005, Hajibala Abutalybov, the Mayor of Baku, said "Our goal is the complete elimination of Armenians."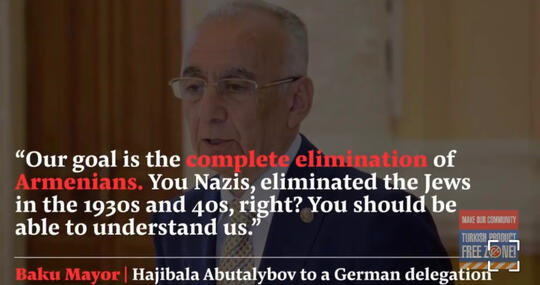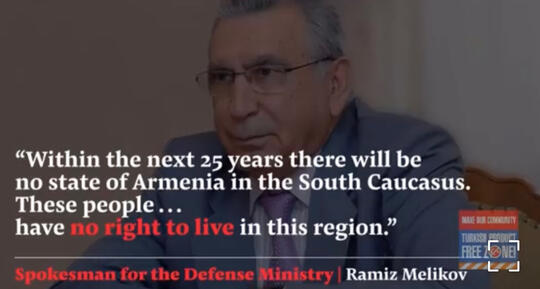 (screenshots from an IGTV shared by turkishproductfree)
---
Be aware: Turkey paid Syrian mercenaries to attack Armenians in war areas. Cluster bombs are being used by Turkey and Azerbaijan, which is a violation of the international law and an attempt to take control of Artsakh. This is part of Turkey's goal of creating a pan-turkic state and obliterating Armenia and its civilians. This could result in a regional, or even worldwide, conflict.

Innocent civilians are being captured and killed. There is almost no media coverage of the current situation because Turkey is an ally of the United States, and the election takes priority over this in news outlets. Azerbaijans government only allows Turkish journalists to cover the conflict.
---
WHAT YOU CAN DO TO HELP
The conflict is being mediated by international leaders, however, you can support the people who are being affected by doing the following:

SHARE as much news about this conflict as possible, it will help spread the word and bring more awareness to what's going on.
STAY EDUCATED and keep up with the news regarding the conflict and the Nagorno-Karabakh region.
DONATE to reliable organisations. (Click here for links to reliable organisations that you can donate to if you are able to.)
SIGN petitions. Click here for a list of petitions that you can sign if you are not able to donate.
BOYCOTT all products from Turkey and companies that sell them.
---
Reliable sites to donate to + petitions you can sign
---